Take their word for it...
"Harold is a highly creative, detail-oriented graphic designer with an amazing attention to detail. His ability to turn a clients vision into their reality is uncanny and second to none." B. Dobbs
Listen to them
"Harold is a very gifted artist combined with his expertise in technology produced several extraordinary designs for special projects and production for the Friends of the Library." – J. Lambert
They said it, not me...
"Mr. Thompson designed, developed and updates our church website. The site is attention catching, aesthetically attractive, has comprehensive content that captures every ministry, is functionally efficient, highly useable and is search engine optimized… We are highly pleased with the service we have received from Clever Genius Media!" – E. Jones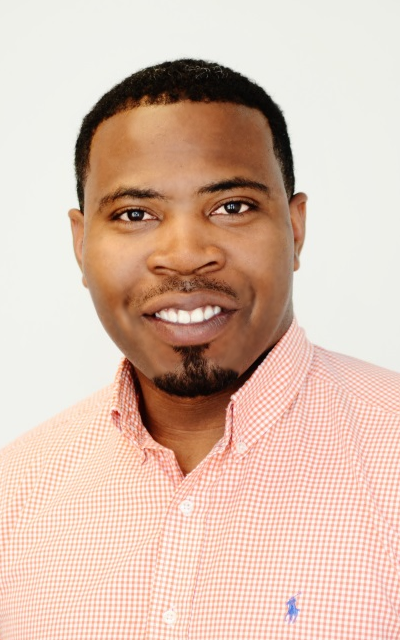 My Story
You have a great idea, a burning passion, a reason to get up in the morning… But how do you market it? You can try designing a logo yourself, or building your website on your own, or even taking photos and videos on your "decent" camera in hopes that what you are doing specifically and efficiently targets your potential customers. But will it really?
Don't fret and definitely don't go at it alone! There's good news! If you are reading this it's not too late. You've taken the most important step to streamlining your business and positioning it to achieve rapid growth. If you're here you're one step closer to unleashing brilliance.
I'm Harold Thompson and I do this A) to satisfy my love of creating and B) to help awesome entrepreneurs and small business show the world how awesome they are. My main goal on every single project is to "Unleash Brilliance." I take high pride in my work and I love helping clients reach their goals and I've done so for over 300 clients! WHEW! From individuals, to small business owners, to global brands, I've worked with many AND achieved high satisfaction rates in the process. Interested? Let's talk.
Education:
Bachelor of Science – Computer Science
Concentration – Computer Graphics
Master of Business Administration
Concentration – Marketing
Certifications:
MOS: Microsoft Office Master
Word, PowerPoint, Excel, Access
MTA: Microsoft Technology Associate
HTML5 Application Development Fundamentals
MCSD: Microsoft Certified Solutions Developer (in progress)
Programming in HTML5 in JavaScript and CSS3
Got Skills?
Here are my unbiased experience levels based on a scale of 1-10 years:
Overall Nice Guy

Chocolate Eclair Devourer

Graphics, Logos, Illustrations, etc.

Group, Event, Action, Candid Photography

Web Design, Prototyping, Wireframing, etc.

Videography, Editing, Marketing Videos, etc.
A Digital Agency
Digital design is what I do. It's my thing. My digital media expertise spans well over the past decade.
Millennial Focus
I'm not one of those designers that says I can do it all. I focus on the millennial market and I'm a millennial myself, so I know what works.
Total Market
At my core I'm multicultural. But I understand your marketing budgets, best bang for your buck, and all that jazz… Either way I've got you covered.
Customer Support
I love my customers… No really, I do! The top notch customer service never ceases to amaze our clients! Let me amaze you!